An Office Appointment is Possible
When the time comes to say goodbye to a beloved pet, you may not want to go to a vet's office, but you also don't want to be at home.
We now have an office especially designed for this circumstance. An appointment is required, but once confirmed, you can bring your pet to our office to see us.
Office-Based Services:
Quality of Life consultations   $461.
Euthanasia      $353.
You'll be greeted in the reception area.
After a brief discussion, we'll move into the comfort room, shown below.
We'll be able to be comfortable and take as much time as we need.
The office address is 1336 Columbia Dr. , Suite C -- Decatur, GA 30032.
Remember, you must have a confirmed appointment to come to the office.  It is not staffed all the time.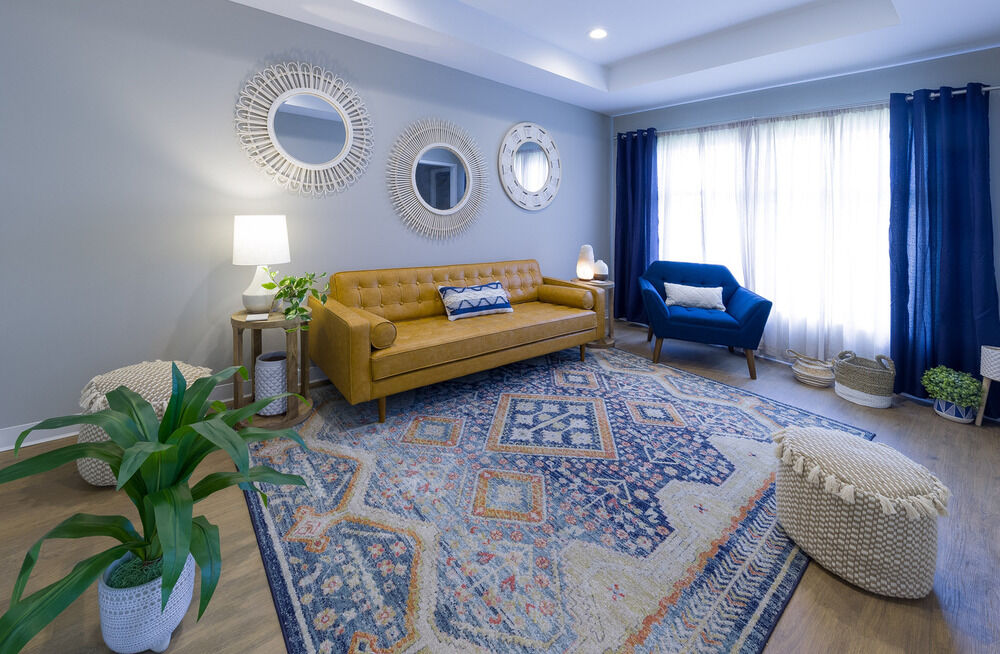 On the day of your appointment, expect a call from the doctor. They will call you about thirty minutes in advance to confirm a definite appointment time within the hour window you were given. This allows for any traffic the doctor may encounter on the way to the office and should limit the time you have to wait.
The property is gated, and the gate should be open during business hours.
The entrance is to the right of the building.
If the gate is closed when you arrive, please call or text 404-919-2761. Once you come through the gate, drive to the end of the driveway and loop around the building to park under the dogwood tree or in front of the building. When you are leaving, the exit gate will be closed. When you drive up to the gate, it will open automatically.