Speak directly with a doctor by phone or Zoom for 30 minutes.  We'll address your pet's quality of life and help answer your questions about how you can make your pet more comfortable.
Note: Since our doctor will not be conducting an in-person physical examination of your pet, this call cannot diagnose, treat or prevent illness, pain or disease. The purpose of teleadvice is to provide general guidance for pet owners.
$125.
Quality of Life Consultation
Once you have decided it is time, a Heron's Crossing veterinarian will provide a peaceful passing for your pet in the comfort of your home.
$360.
Drive fee will be added if outside the Perimeter

Additional fees possible for aggressive pets or pets over 100 pounds

Additional fee for evening appointments
In partnership with Paws, Whiskers & Wags
Private Cremation
Up to 50 pounds: $300

50 to 99 pounds: $320

Over 100 pounds: $380
Communal Cremation
Up to 50 pounds: $150

50 to 99 pounds: $170

Over 100 pounds: $200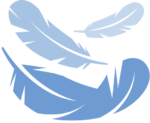 Pet Loss Grief Support Sessions
Every other Wednesday evening, 6:30 to 8 pm
Provided at no charge by Heron's Crossing.