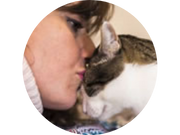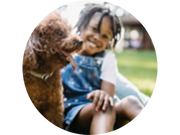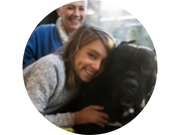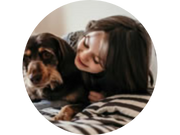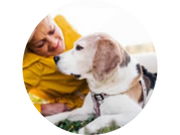 Once you have decided it is time, a Heron's Crossing veterinarian will provide a peaceful passing for your pet.
IN OUR DECATUR OFFICE   $343   Office details
A home-like setting that is comfortable and private
An appointment is required
IN YOUR HOME   $448
Drive fee will be added if outside the Perimeter.
Aggressive pets and pets over 100 pounds may be able to be accommodated. Additional fees apply.
Evening appointments may be available. Additional fee may apply.
In partnership with Paws, Whiskers & Wags
Private Cremation
Up to 50 pounds: $317

50 to 99 pounds: $338

Over 100 pounds: $401
Communal Cremation
Up to 50 pounds: $158

50 to 99 pounds: $179

Over 100 pounds: $211
Speak directly with a doctor by phone or Zoom for 30 minutes.  We'll address your pet's quality of life and help answer your questions about how you can make your pet more comfortable.
Note: Since our doctor will not be conducting an in-person physical examination of your pet, this call cannot diagnose, treat or prevent illness, pain or disease. The purpose of teleadvice is to provide general guidance for pet owners.
$132.
Quality of Life Consultation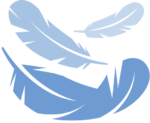 Pet Loss Grief Support Sessions
Every other Wednesday evening, 6:30 to 8 pm
Provided at no charge by Heron's Crossing.