It can feel impossible to know whether or not your pet is ready for euthanasia. If you are having trouble making that determination, our doctor can come and do a consultation. They will review your pet's medical history, perform an exam and observe your pet in your home, and discuss your concerns.
If, at that time, you and the doctor determine that euthanasia is best, then that can be done during the same appointment. If you or your pet are not ready, then the doctor will help determine a plan to keep your pet comfortable until it is time.
Our goal is to help make the euthanasia process as peaceful as possible. Appointments typically last 30 to 45 minutes. Please feel free to have your pet wherever they are most comfortable, inside the house or outdoors. The doctor will have a brief discussion about your pet and the process and you will sign a consent form. To make sure your pet is as comfortable as possible, the doctor will administer  medication under the skin to help him or her relax. Once they are relaxed, usually about 5-10 minutes, the final medication will be given in a vein. This is an overdose of anesthesia. It works first on the brain, making sure that your pet doesn't feel anything. Then quickly, breathing and heart rate slow. Typically a pet passes within 1-2 minutes after giving the medication. Almost always, this is how the process goes.
If you want to be 100% informed click here to read about rare situations that can occur.
The following is a very clinical and straightforward information and may be uncomfortable to read.
Although pets almost always do beautifully with at-home passings, sometimes things aren't 100% smooth.
The first medication (pain medicine and sedation) can sting for a brief second when it is administered. For some pets, especially those that are typically more sensitive, their reaction can include vocalizing or trying to move away. This is usually very short lived and pets calm quickly.
Very occasionally, some pets (mostly kitties) can move through an excitatory phase (legs moving or kicking or head moving side to side) before they completely relax. Although this can be upsetting to see, their brain is relaxing. It often passes within a minute or two. The doctor may administer a little more medicine to help move through that phase.
Rarely, a pet may vomit after sedation- which usually happens in a pet that has already been vomiting.
Extremely rarely, a pet may have vocalization, stretching, tremors, or a seizure with sedation - none of which is uncomfortable for the pet.
For the second medication (the overdose of anesthesia), finding a sturdy vein on a leg or arm may be difficult in pets that are very ill. It may take the doctor a few attempts to find access (with shaving multiple spots).
Rarely, the veins are too weak, and an alternative method of administration may be necessary. While the pet is completely comfortable, this often takes longer to work (10-30 minutes instead of 1-2 minutes) and the medicine may need to be re-administered.
Please rest assured that the doctor's top priority is making sure that your pet is comfortable at all times. Even when things don't go as smoothly as everyone hopes, passing by euthanasia is almost always quicker and more comfortable than a natural passing.
We know that often when you need us, it is urgent. We try our best to accommodate same-day appointments, and almost always can help within 24 hours. The only day that we do not see appointments is Sunday, but we are still available by phone.
Afterward, our doctor can assist with arranging and transporting for cremation. We work closely with Paws, Whiskers, and Wags in Decatur. There are two choices for cremation. Private cremation means that your pet will be cremated completely by themselves and their ashes will be placed in a wooden urn to be returned to you. You may pick your pet's ashes up at the crematory or they will drive them to your family vet's office. If you prefer to not have your pet's ashes returned, then your pet can be communally cremated and the ashes will be returned respectfully to the earth.
In order to make sure that you and your pet have the best experience possible, our doctor is dedicated solely to you during your appointment time. We base our fees on how big your pet is and how far the doctor needs to travel in order to reach your home. You can see our interactive map to help determine any drive fee that may be necessary.
Don't worry if you're still unsure.  Call us, or fill out the request form, to share information about your situation easily. We are happy to talk, before you decide.
We've compiled some information for the most common worries we hear.
This is one of the hardest things for families to work through as the end of life time nears for their pets. Often, it is not clear cut --a pet may have a significant disease or decrease in quality of life, and yet they are not suffering. This is an appropriate time to begin a conversation around euthanasia.  If you are struggling to know - a quality of life consultation may be beneficial.
It is incredibly common for pets to have very good hours or days right before an appointment. This is common in people also during their end-of-life time. Often families are happy for their pets to have a great day when it is time to say goodbye and sometimes it is hard to make that decision when they are having a good day. Please know, it is always fine to postpone or reschedule if you feel like the time is not right - even the morning of an appointment.
Our doctors have experience working with families with all different expressions of grief. Some families want to stay with their pets, some families do not want to be in the same room. There is not a right or wrong way. One of the beauties of being at home, is that you can express your grief as openly as needed.
This is such a personal decision for families. Our doctors are comfortable with children of any age being present. One thing to consider is whether you will be able to grieve openly if your children are present. 
Your pet has been a constant companion and you likely have been doing a lot of care-taking. It can be very hard to suddenly have such a big change. Some people find a lot of comfort spending time looking through pictures or creating and sharing a memorial about their pet. Some people gather their pet's belongings and donate them to a shelter. Some people need to take a few days off of work to rest and grief, some families want to get a new pet quickly and some decide that it will be a long time (if ever) before they get a pet. 
Beginning in July, 2021, we will be able to offer a safe, comfortable and respect-filled space that will feel like home (instead of a clinic) and you can have privacy to say goodbye to your pet. We will take appointments for this space, just as we do for home visits. Everything is the same except you come to us instead of us coming to you (and it will be priced less).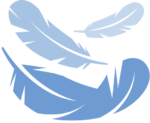 Pet Loss Grief Support Sessions
Every other Wednesday evening, 6:30 to 8 pm
Provided at no charge by Heron's Crossing.