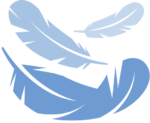 Pet Loss Grief Support Sessions
Every other Wednesday evening, 6:30 to 8 pm
Provided at no charge by Heron's Crossing.
We know what a difficult process this can be. Losing a pet is one of the hardest things people ever go through. It's not something anyone can expect to get over quickly, so take your time; you are allowed to grieve. 
Here are several ways to help you through this process.
Virtual Pet Loss Support Groups
Chat Rooms
Association for Pet Loss & Bereavement
www.aplb.org/chat-2
Mon., Tues., Wed., Fri. 8 pm to 10 pm, Sun. 2 pm to 4 pm
Hotlines
University of Tennessee
855-755-8839
Mon thru Fri, 11 am to 6 pm
The Sheba Pet Loss Line
615-724-0228
24 hours / 7 days
Private Grief Counseling
We have taken care to provide accurate information, but operations run by volunteers may change their hours at any time.